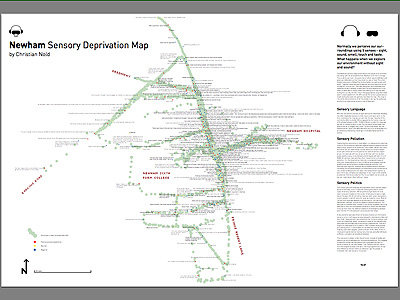 The Newham Sensory Deprivation Map is the result of an intensive workshop with 36 art students from Newham Sixth Form College. The students were put into pairs, one of whom was blindfolded and given ear defenders so that they could not see or hear. The other student was given a Global Positioning System as well as pen and paper. To read more:
http://www.softhook.com/sensory.htm
. The artist and student collaboration is one of the many projects in East London created wihtin iniva's Creative Mapping Project.
http://www.iniva.org/
.